Our purpose at Bikram Yoga York is to offer a variety of yoga practices which meet you and your body exactly where you are in the present moment.






Kundalini Yoga with Sukh Prakash

When

: Sunday, February 26th
Time

: 1pm - 3pm

Cost

: Donation


Details: The focus of Kundalini yoga as taught by Yogi Bhajan is one's personal experience and awareness through the practice of Kriya & Naad. We awaken the kundalini in order to be able to call upon the full potential of the nervous and glandular systems and to balance the subtle system of chakras & meridians within the body. Kriya is an orchestrated patterned of movements, sounds, pranayam, mudras, concentration & meditation that automatically guide the energies of the body and the mind to a specific result or change of consciousness. In this tradition, meditation is not considered separate, it is integral to the practice.

Please join Sukh Prakash as she guides us in this energy moving yoga through the use of Kriya and Chanting.

If you have further questions, please contact Chrissy at the studio.


TAO of SELF-HEALING
Weekend Workshop with David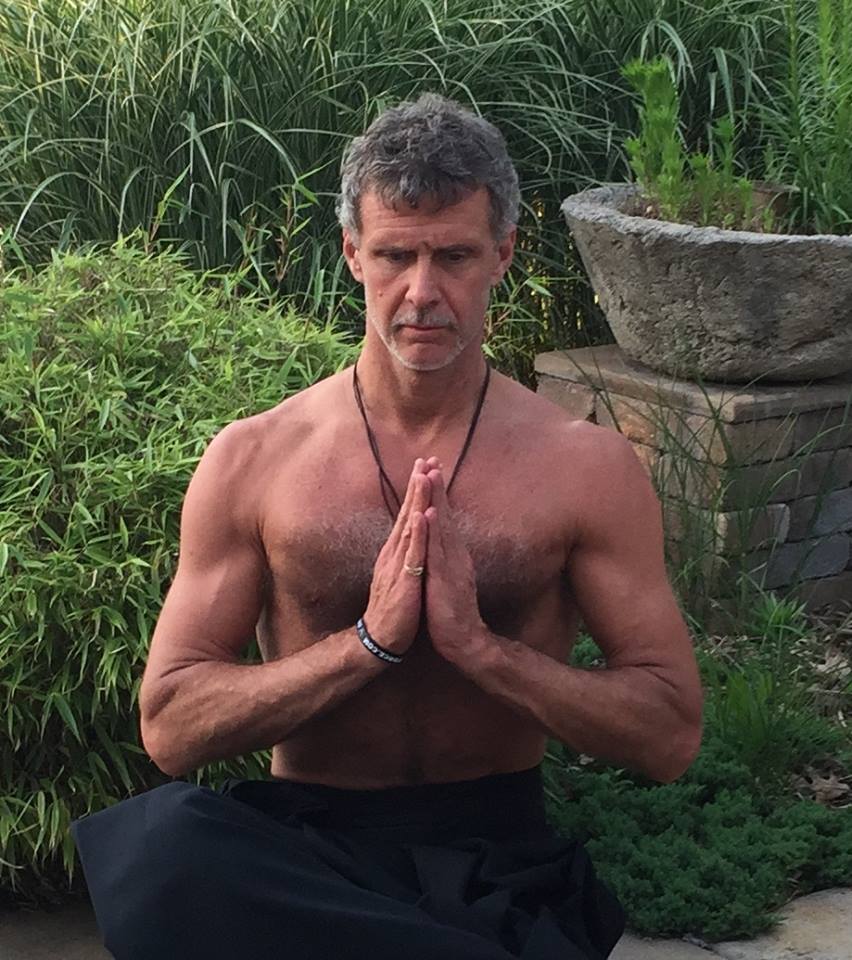 When

: Saturday&Sunday, March 11th and 12th


Time

: 1:00pm - 3:00pm

Cost:

$99 (food included on the nutrition day)

Details

:

TAO is a 6000 year old science which allows one to live in optimum health through movement, breath, and nutrition. This 2-day workshop will cover time tested principles and techniques, the primary and general health sequences (movements and breath) of the Tao of Self-Healing, to be used in daily practice for a richer, fuller, more energized state of living.
Additionally, the importance of nourishing the body using the guidelines from the Tao of Balanced Diet and Forgotten Foods will be shared. David will be preparing food for you for this event in order to enhance your experience!!
Registration

: By March 9th. Space is limited to 16 participants.
Click here to register on-line.
Please ask Chrissy or David for more information. We are very excited to offer ths introduction to TAO and look forward to sharing this with you!



SERENITY through SOUND SPRING EQUINOX GONG MEDITATION
When

: Saturday, March 18th


Time

: 6:00pm - 8:00pm



Cost

: $50/individual or $90/couple



Details

:

Relax and meditate to the sound of gongs as they are played in order to evoke serenity and calm. In this 2-hour class, you will be completely at ease, lying down with blankets and pillows in order to come into a meditative state. Gongs are truly transformative, as they resonate and vibrate within the listener.

Registration: Space is limited to 50 people, so that we are comfortable and have a personal space. Therefore, we are registering participants in advance.

Cost is $50 per person or $90 if you register as a couple. Click the appropriate link to purchase and register on-line.

Please call the studio for further information and details, or talk with Chrissy if you have any questions. We are very excited about this event; it's truly an amazing experience!

Please click here for a short video:

https://www.facebook.com/SerenityThroughSound/videos/1371182556233944/

The Gift of Yoga

We, at Bikram Yoga York, are committed to offering you the gift of yoga. Yoga is the Vedic Sanskrit term meaning to yoke or join. Through your continued practice of yoga, you will begin a transformation which allows you to join your physical self with your mental and spiritual self. Whether you choose to practice Bikram, Vinyasa Flow,Yin, or a variety of classes offered, you will leave our studio feeling both rejuvenated and restored. All of us look forward to sharing our love of yoga with you as you either begin your yogic path or continue in your journey. Together, we will continue to build our yogic community.
~Namaste